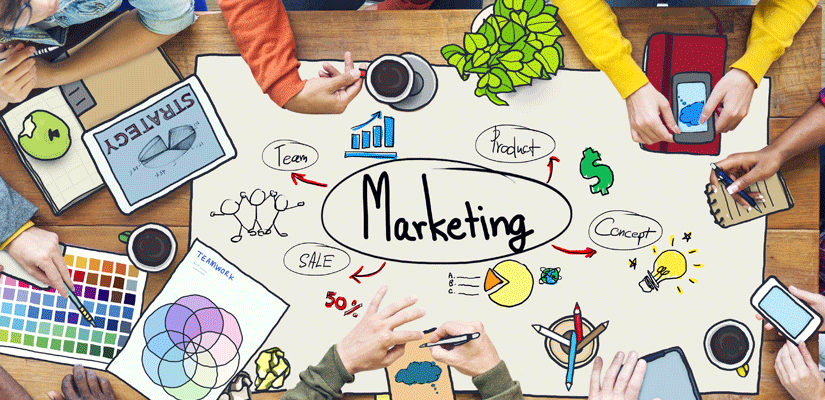 Marketing & Sales, Performance Marketing, Advertising, Internet, E-Commerce
17th Floor, The Flemington Tower, Ward 15, District 11, Ho Chi Minh
9:00 AM - 6:00 PM (Monday to Friday)
Entry Level, Junior Level, Senior Level
E-Commerce
Online Marketing
Project Management
Ad Serving
Leadership
Teamwork
Technology-Oriented
Design-Oriented
Data-Driven
Critical Thinking
Problem Solving
Digital Marketing Executive
Quantity: 02
We are looking for "potential" talented and rockstar Marketing Executive to undertake marketing projects for our company. If you have a strong passion and look for a long-term career in Marketing Field in a fast-paced company, you are welcome to be a member of DOA Group.
About Us:
Founded in 2016, DOA Group is a passionate & professional Cross-border E-Commerce & Tech startup based in Vietnam, and mainly focuses on the global markets such as US, Canada, Europe and Australia, to make the spirit of going global made easy happened. Currently, we are operating over 20 e-commerce brands in foreign markets and still growing, powered by our modern technology & management system. We make great designs and build awesome products that people will love!
"Our Mission is to disrupt E-commerce & Tech boundaries"
In the context of Advertising is constantly changing, the ideal candidate is extremely passionate about Digital Marketing and Branding who are a highly motivated person with a can-do spirit, resourceful, imaginative, energetic, and flexible – even in the face of deadlines and budget pressure – professional.
Key Tasks & Responsibilities:
Research the market and find ideas for designs on printed and physical products (T-shirts, apparel, glasses, hats, mugs, pillows, canvas, ...) for the US and EU markets.
Implement plans, strategies and keyword research for product launching on company's branding websites and on other multiple world-class E-commerce giants such as Amazon, eBay, Etsy, etc...
Understanding deeply about the product catalog, insights and customers demands.
Planning, developing and implementing effective marketing and branding campaigns to enhance brand awareness and improve customer retention.
Conceive and develop efficient and intuitive large-scale marketing strategies in the US and European markets, using omni-channel model with a wide variety of methods to drive more website traffic, including Free Traffic (SEO, Social Media, Email Marketing,...) and Paid Traffic (Facebook Ads, Google Ads, Pinterest Ads,...) (will be trained in the process of working).
Qualifications & Requirements:
Bachelor's Degree or higher in Marketing or related disciplines such as Media, Economics, Business Administration, International Business, etc.
We accept and welcome entry-level application and 1-2 year working experiences.
Knowledgeable about Facebook Ads, Google Ads, etc in advance is a big plus.
Experienced with using Social Media networks: Facebook, Pinterest, Twitter, Instagram, etc...
Proficiency in English, especially writing and reading.
Knowledgeable and interested in learning about European and American culture (maybe from movies, trends, newspapers, foreign cultures, etc...).
Ability to catch up on foreign news and spot trends.
Passionate and knowledgeable about Performance Marketing.
Flexibility: always find the best solutions in the worst scenarios.
Be a team-player with positive & collaborative attitude.
High responsible at work and information security.
Willing to absorb the comments and suggestions of others.
Self-motivated with the ability to work with minimal supervision.
Working Skills: critical thinking, detail-oriented, self-learning, presentation and problem-solving skills.
Ability to manage multiple tasks and learn new skills under high pressure.
 Benefits & Opportunities - Why You'll Love Working Here:
Attractive & competitive fixed salary with 6-month performance review.
13th Month Salary & Unlimited Monthly Performance/Commission Bonuses based on KPI and business efficiency.
Annual Company Travel Trip & Team Building.
Build a rewarding and clear career development path in a young & ambitious company.
Advanced training courses to improve skills & knowledge (company sponsored).
Friendly, Fair, Dynamic, Professional and Open working environment. Work with a young, funny and vibrant team & passionate talents.
Flexible working time. Focus on result-based & performance management.
Free drinks and snacks in office. Other activities such as "Happy Hour" every Friday, etc...
Have chance to take part in and practice world-class international E-commerce projects.
Opportunities to go business/on-site trips in foreign countries.
Opportunities to be trained and learned "from zero to hero" from the young leaders and experts in Marketing industry.
Opportunities to have Employee Stock Ownership Plan (ESOP) for outstanding talents in a multi-million startup company.
Annual Health Care program.
Premium working devices support for eligible & high-performing employees (iMac, MacBook or equivalent devices).
Contact & Apply:
Work Location: 17th Floor, The Flemington Tower, 182 Le Dai Hanh, Ward 15, District 11, Ho Chi Minh City.

Standard Working hours: 9:00 AM - 6:00 PM (Monday to Friday).
Interested candidates are invited to submit CV via APPLY NOW button or send your CV to recruit@doahub.com following the syntax Email title: [Marketing Executive] - Your Name

For more information & inquiries, please contact 028 2214 7000 or visit our Facebook page here to discover.